The third Guangzhou cattle business competition is in full swing. On August 15th, a mid-section summary meeting was held at the Baiyun International Conference Center. Is this just a simple mid-section summary meeting? Do not! This is an incentive meeting full of dry goods!

The commander-in-chief of Guangzhou Niushang Competition for Hegemony shared the team goal management; the seal team Zhu Commander shared his experience from the perspective of company leaders; Guangzhou Niushang enterprise elites shared "Landing Page Planning", "Alibaba Operations", "How to Do Customer Service" Dry goods; also specially invited Dongguan Niu Shang Deng Liwan Deng and the National Niu Shanglu Chief of Staff to share their experience.
Congratulations to Guangzhou Vangaa lighting for completing more than 50% of the mid-stage of the Niu business hegemony in 90 days, 3 companies completed more than 40%, and most companies completed more than 30%. In these more than forty days, most of the enterprise traffic and inquiries Both volume and trading volume have increased significantly, but there are also shortcomings such as low trading volume. All companies are dissatisfied with the results of this mid-stage, and they are bound to challenge the first place in the next 40 days!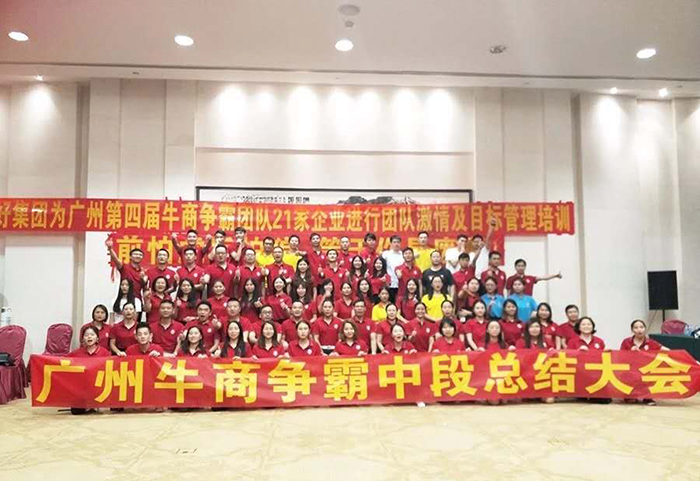 In the afternoon, team development was carried out. One of the games "Quiet Grass in the Wind" left a deep impression on me. The first role played by the grass is actually the person who is supported in our team. During this process, if you don't believe in the team, don't When you believe in others, even when others pull you to support you, you will be very tired.
Secondly, as the role of wind, it is actually every small partner in the team. If there is no tacit understanding in the work, just do your own thing and ignore other small partners. This will cause the task to fail and the grass will fall and be injured. .
So in the team, you can't just do your own thing. In doing your own thing, you must support your team so that the overall success can be achieved. Trust is good in a team, and it can also create performance!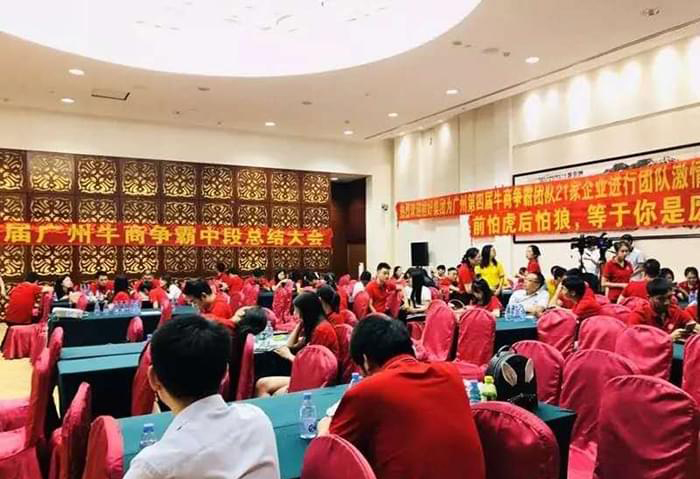 In the evening, the team's goal management dry goods shared by the commander-in-chief of Guangzhou Niu Shang Zheng Hao Wang, the harvest was full!
What is the goal?
Goal = purpose + standard. The goal must follow the SMART principle. The goal must be clear and specific. It is necessary to implement each person's personal responsibilities, what to do every day, and what to do at each node.
Arrange or assign tasks
First, the leader will say it again, specific things, (1st time)
The employee repeats it, (2nd time)
The leader asks again, what do you think is my purpose for letting you do this? (3rd time)
The leader asked again, will there be any accidents in this matter, and how to deal with it? (4th pass)
The leader asks again, do you have any ideas and suggestions for doing this yourself. (5th time)
Make good use of praise and criticism
One minute praise:
1. Praise in time, especially in public.
2. Tell him where he is right, and be very specific.
3. Tell him how happy you are after doing this right, and how helpful it will be to the whole team and other colleagues.
4. Silence for a few seconds, let him quietly experience the joy of doing the right thing.
5. Then encourage them to continue to do so in the future,
6. Make it clear that you have confidence in them and will support them to succeed.
One minute criticism:
1. When criticizing the other party, you must be timely and pay attention to inefficiency
2. Point out exactly what the other party did wrong, not vague
3. Clearly inform the other person about your mood and feelings at the moment
4. Silence for a few seconds, let the other party feel your mood
5. Let the other party know that you are sincerely on their side
6. Show again that what you criticize is their work mistakes
7. Critics, don't talk endlessly, and brake in time
After that is the awarding session, rewards are given to outstanding enterprises and individuals who are proactive, willing to contribute, and love to share in this Guangzhou cattle business hegemony!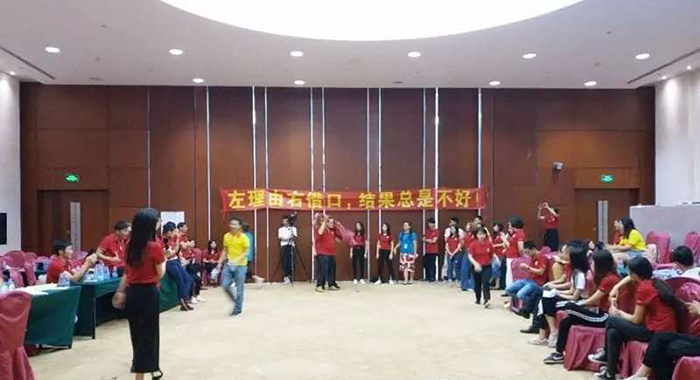 Vangaa lighting focuses on film and television lighting, conference lighting, and stage lighting. It entered the stage lighting industry in 2004 and has 14 years of experience and technology precipitation.
Provide light bitmap, system diagram, effect diagram, lighting configuration; one-to-one installation technical guidance; appointment installation, debugging, training; national system certification, CE, ROHS, test report, complete qualifications.
The company's main product series: LED conference light series, LED flat soft light series, LED spotlight series, LED imaging light series, LED par light series, LED world row light series, moving head beam light series, and related ancillary products.